FLU CLINIC 7th October 2021
FLU CLINIC
7th OCTOBER 2021
NORTH WINGFIELD RESOURCE CENTRE (NEXT DOOR TO THE SURGERY)
Please ring the surgery on 01246 851035 to book an appointment. We ask that you attend at your allocated appointment time, alone if possible, with your coat off and your upper arm exposed ready for your vaccination. Please wear a face mask or covering and do not attend if you have a new continuous cough, a high temperature or loss of taste and smell. Thank you for your understanding.
The flu vaccine is given free on the NHS to people who:
are 50 and over (including those who'll be 50 by 31 March 2022)
have certain health conditions
are pregnant
are in long-stay residential care
receive a carer's allowance, or are the main carer for an older or disabled person who may be at risk if you get sick
live with someone who is more likely to get infections (such as someone who has HIV, has had a transplant or is having certain treatments for cancer, lupus or rheumatoid arthritis)
frontline health or social care workers
Information on your Covid 19 Vaccination Status
Changes to Covid 19 restrictions on 19th July 2021
North Wingfield Medical Centre is a healthcare setting and despite restrictions changing on 19th July 2021, we still ask that you wear a face covering and adhere to social distancing whilst you are within our building as per Public Health England. Thank you for your co-operation.
Welcome to North Wingfield Medical Centre
With patients' needs at the heart of everything we do, our website has been designed to make it easy for you to gain instant access to the information you need. As well as specific practice details such as opening hours and how to register, you'll find a wealth of useful pages covering a wide range of health issues along with links to other relevant medical organisations.
Of course we're not just here for when you are unwell. Our team of healthcare professionals and back-up staff offer a number of clinics and services to promote good health and wellbeing whatever your medical condition.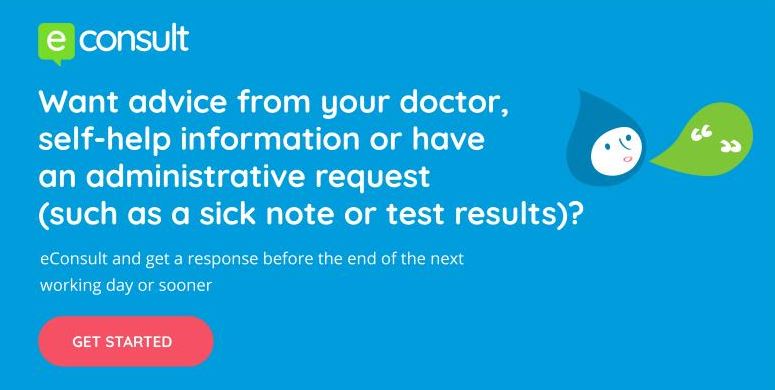 Keep up to date with the latest practice news
Newsletter
To receive future editions of the newsletter straight to your inbox sign up below.